Tuesday, 31 March 2015
Miu Miu unveiled a new project with Swiss architects Herzog & de Meuron. The 720m2 building on Miyuki Street in the Aoyama District of Tokyo will be the cornerstone of the brand's Japanese activities. Prominent figures in the art, architecture, fashion and show business attended the exclusive cocktail reception held at the new space.
To mark the occasion, Miu Miu also held a Fashion show and Party in the Belle Salle in Shibuya.
Posted by Leroy Dawkins
at 00:33
0 comments


Monday, 30 March 2015
the 2015 iHeartRadio Music Awards that were broadcasted in Los Angeles on March 29th, Justin Timberlake chose to wear Versace.

The music icon looked stylish and sophisticated in a full Versace look. The singer wore a blue Versace suit, black patterned Versace dress shirt with Medusa gold detailing, and completed his look perfectly with black Versace dress shoes.
Posted by Leroy Dawkins
at 23:45
0 comments


Tonight was a special night which involved a private tour, champagne reception and dinner at the V&A museum in London to see the much talked about Alexander McQueen Savage Beauty Exhibition ... So I pulled out the big guns!!
Tuxedo jacket - Julien Macdonald
Trousers - Julien Macdonald
Pocket Square Julien Macdonald
Crew neck - John Smedley
Velvet Slippers - Dolce&Gabbana
Pictures by Jaime Jan of BoyMeetsFashion.com
Posted by Leroy Dawkins
at 23:10
0 comments


Sunday, 29 March 2015
K•SWISS TAPS DIPLO AS VOICE OF NEW CAMPAIGN TARGETING THE NEXT GENERATION
OF YOUNG ENTREPRENEURS
'The Board'
Program Application Is Now Open
Heritage American tennis brand
K•Swiss
is partnering with renowned DJ, producer and entrepreneur Diplo to launch
'The Board', a game changing campaign built to inspire, and to be led by, the
next generation of young entrepreneurs. Appointing Diplo
is a nod to the brand's founders, two entrepreneurs
who moved to California in 1966 and built the global brand from a revolutionary tennis shoe, the
K•Swiss
Classic. Diplo will serve as the Director of a 100-person board comprised of creative and connected individuals who will
work on real tasks to bring the K•Swiss brand back to prominence. The application site
opened on March 18
th
with submissions valid through April 30, 2015 at
www.kswiss.com/theboard
.
"We
believe that consumer aspirations have shifted. The goal has evolved beyond being the fastest runner or
being a celebrity. Young people want their own brands, their own voice and their own businesses. K•Swiss is
committed to outfitting and inspiring this g
eneration of entrepreneurs," said Barney Waters, chief marketing officer of K•Swiss Global Brands. "We have created a program with substance, where our customers get involved in the process of rebuilding K•Swiss and make real contributions. As a respected
entrepreneur and global music
talent, Diplo is the perfect leader for 'The Board'."
Led by Diplo, successful applicants to 'The Board' will be invited to the program's members
-only website with a six-course curriculum connecting the group with industry insiders. Each insider will lead a discussion session
specific to their expertise, and then assign a task to the board that relates to K•Swiss' business. Members of 'The Board' will make real decisions on real projects that K•Swiss will follow. The program w
ill highlight important topics, including: brand positioning, sneaker design, social media promotion and drafting a business plan.
"I was instantly drawn to the K-
Swiss brand due to their heritage and longevity in the marketplace," said Diplo. "I
am ex
cited to be part of 'The Board', to bring young entrepreneurial minds into the process to help build the next
chapter at such a respected brand."
'The Board' application period is now open online
here
. Entries close on April 30, 2015 at 11:59 PM PST. Follow
Diplo and 'The Board' online at
www.kswiss.com
and through social media via #ourkswiss and #theboard.
Posted by Leroy Dawkins
at 02:37
0 comments


GET A CHOCOLATE TREAT FOR YOUR FEET WITH HAVAIANAS THIS EASTER
Forget Easter eggs, Havaianas has the answer to the perfect Easter gift!
Whether you're off on your holiday's, or enjoying the British sunshine the Havaianas Teenchocolate flip flop is the guilt free chocolate treat that keeps on giving this Easter!
Because let's be honest, you never can have too much chocolate…
Posted by Leroy Dawkins
at 02:26
0 comments


International style icon Olivia Palermo has collaborated with luxury lifestyle brand Aspinal of London to design a Limited Edition Marylebone Tech Tote, creating the perfect bag to transcend seasons.
The quintessential English luxury lifestyle brand, Aspinal of London creates covetable contemporary classics for women and men that are made to be loved for a lifetime. Their posh, polished and practical accessories collections compliment Olivia Palermo's personal style making her the perfect partner for this charity project.
Part of the Marylebone family, Olivia's design features Luxury Amazon Brown mock-croc leather and brown hair calf, complete with a dusty pink suede lining and gold hardware. Each Tote will be numbered and come with Aspinal of London's innovative TECH capabilities as standard, allowing customers to charge their phone and IPad on the go. With a limited production of just 30 bags in total, 100% of the sales will go to ADCAM, a charity that works to develop cooperation projects and social responsibility initiatives. Olivia is a long-time supporter of ADCAM and comments 'Working with Aspinal and having them lend their support to ADCAM a charity whose initiative I support has been a stylish and meaningful experience.'
ADCAM is a non-profit international charity established in 2005, which develops cooperation projects and social responsibility initiatives. The initiatives are made through management of projects, the establishment of agreements with private initiatives and the promotion of media events. AdCam primarily aim to promote cooperation, trade and alternative micro-credit in the world. The collaboration sees all proceeds from sales go to the AdCam charity in aid of a new school in Africa.
LIMITED EDITION OLIVIA PALERMO MARYLEBONE TOTE- £995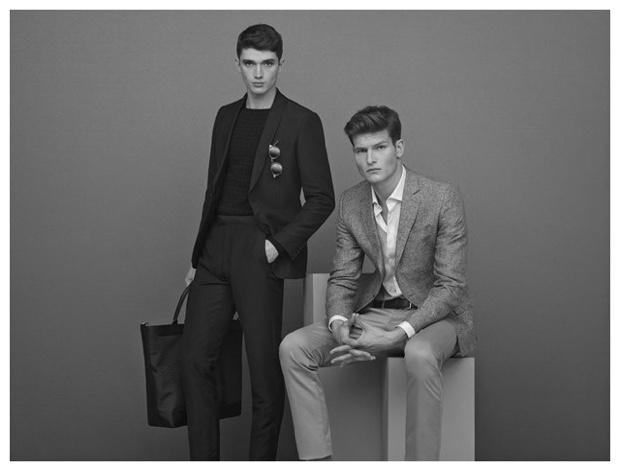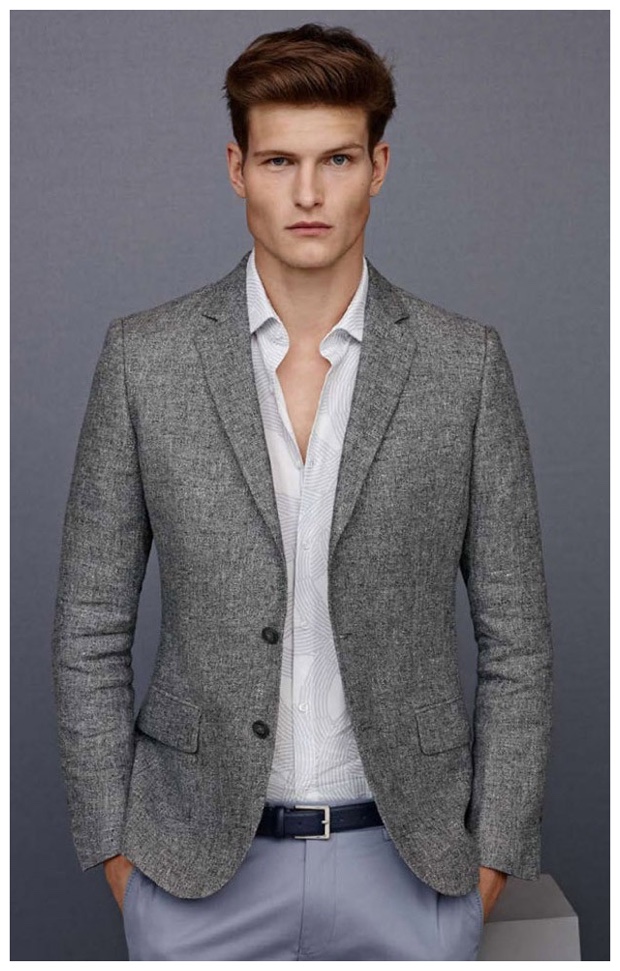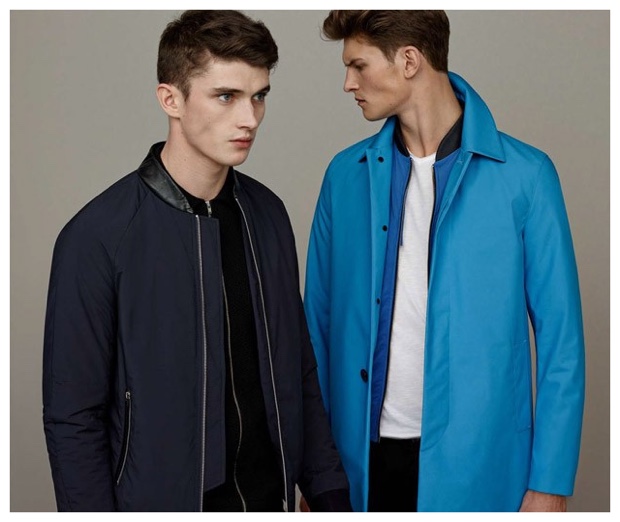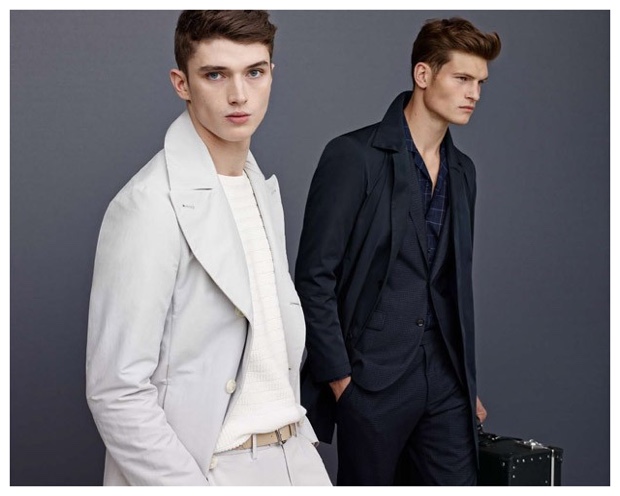 Posted by Leroy Dawkins
at 00:37
0 comments